Where do I go to access my Livingood Daily Lifestyle Member's Area?
Updated 2 months ago
We are honored and excited for you that you have not only started using Livingood Daily as a resource, but that you are now wanting to continue making it a Lifestyle with a Livingood Daily Lifestyle subscription.  
Accessing Your Member's Area
Go to https://store.drlivingood.com/ and click the "My Account" button at the top of your screen (see image below).
Log in using the account information you used at checkout or to "Create Your Account."
Select "Members Area" at the top of the screen. 
1. After you purchase the Livingood Daily Lifestyle you should receive an email asking you to Activate Your Account.  If you did not receive that email, be sure to check that we aren't heading to your spam or promotional folders and you can also create an account on the Store Website or try resetting your password: https://store.drlivingood.com/.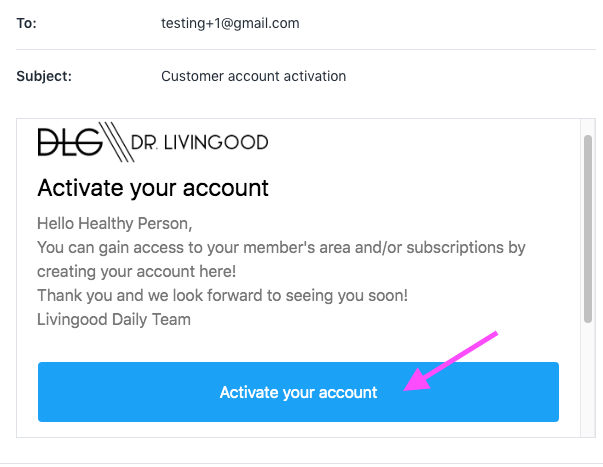 2. Once you have done that you can log into your account on the Store Website: https://store.drlivingood.com/.  

3. Your Livingood Daily member's area, workouts, meal plans, resources, etc. will all be under the
MEMBERS AREA section.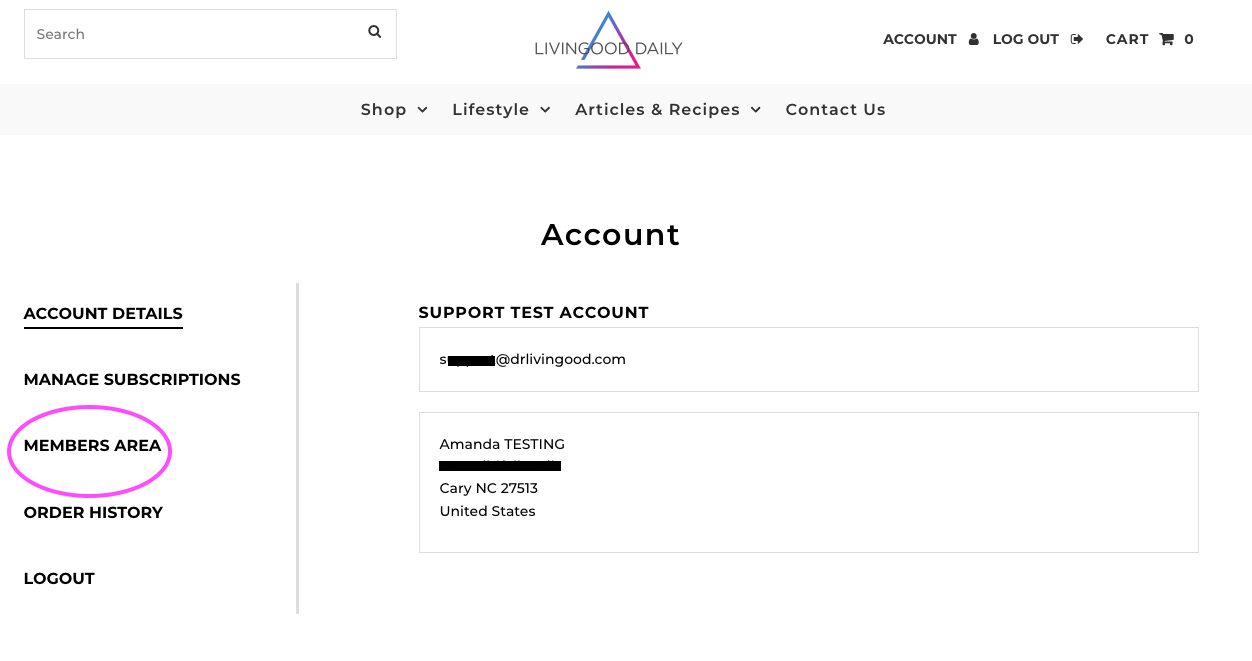 Was this article helpful?