Where can I find answers to my health questions?
Updated 3 months ago
We have a vast library of health conditions and remedies where you can search & find answers for free. Below are five quick and simple ways to get health answers from us!


1. You can access a library of articles at drlivingood.com.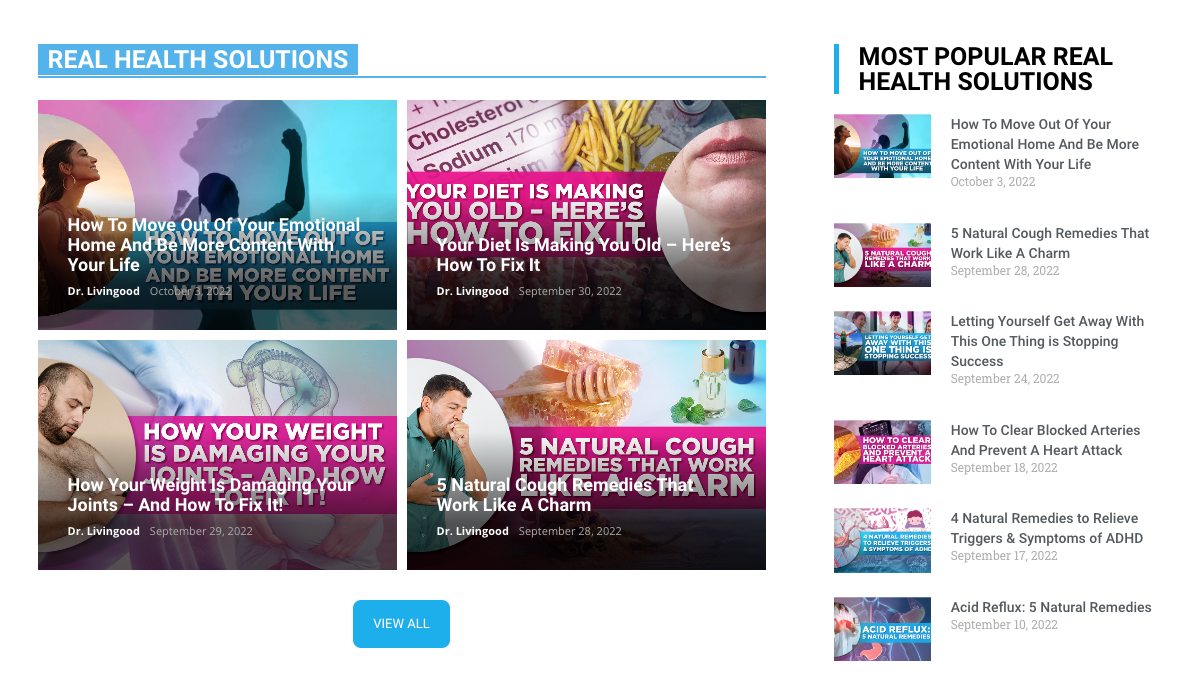 2. We are adding new videos to our YouTube Channel daily (don't forget to subscribe to the channel and get notified when Dr. Livingood is Live!).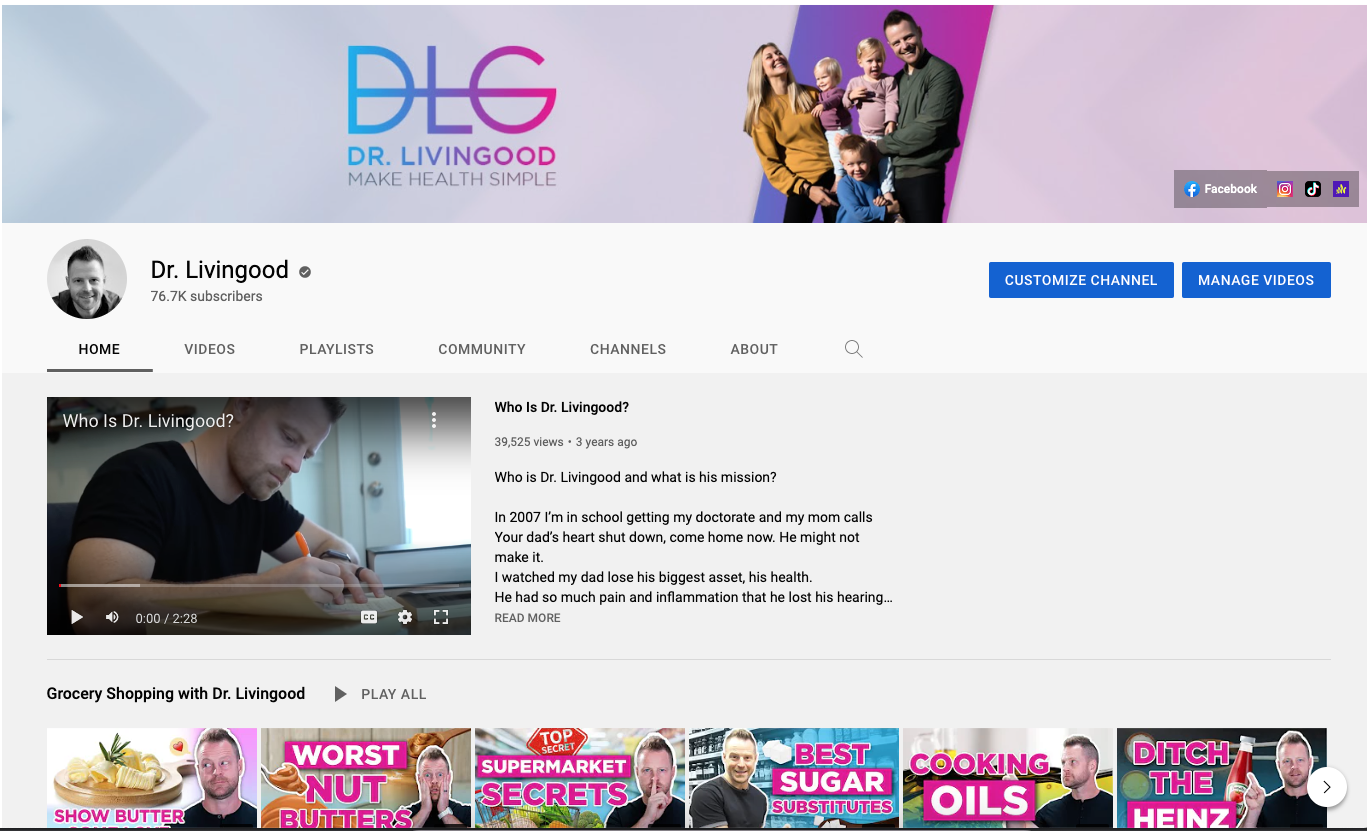 3. Join Dr. Livingood's Make Health Simple Group Here where thousands of people are learning about Real Health!  There have been thousands of answered questions in this group, so we encourage you to search in the search bar or visit the GUIDES tab for so many resources that will help you get your health answers!   🙂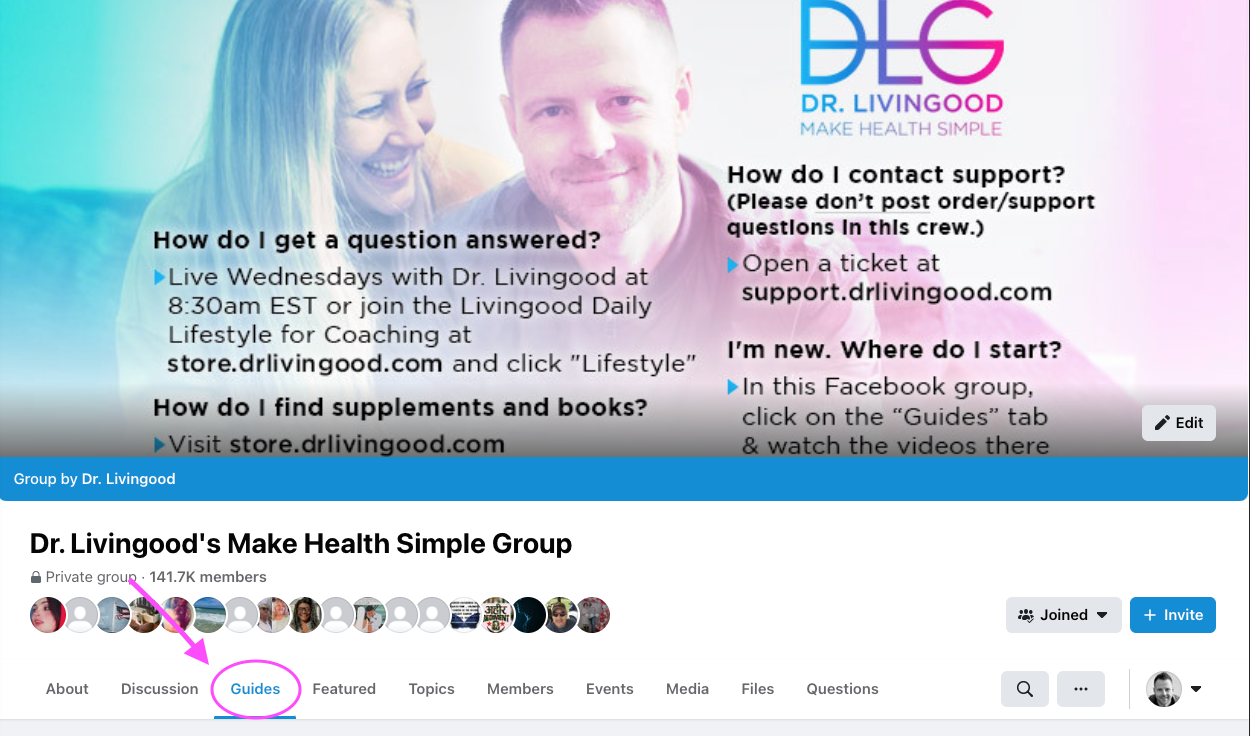 4. You can get your questions answered LIVE on an Ask DLG Show! They are every Wednesday at 8:30 a.m. EST and you can find the show on YouTube or on Dr. Livingood's Facebook Page.  
5. Join one of our monthly Livingood Daily Challenges to get direct access to Dr. Livingood and Coaching Team, and get 21-days of guidance & teachings on how to build the foundations of real health.

Was this article helpful?