How do I cancel my Lifestyle Membership?
Updated a day ago
We hate to see you go, but we absolutely understand!
You can cancel your Lifestyle Membership Subscription by doing the following:
1. Log in to your account
Log in through the store and click Account in the top right-hand corner.

If you have not yet created an account, you will need to do that before you can log in (just click "Create Account").  Be sure to use the same email address you used when you made your purchases!
If your account has not been created, the "Forgot my Password" link will not send you an email.
2. Click the Manage Lifestyle Membership option in the left-hand column.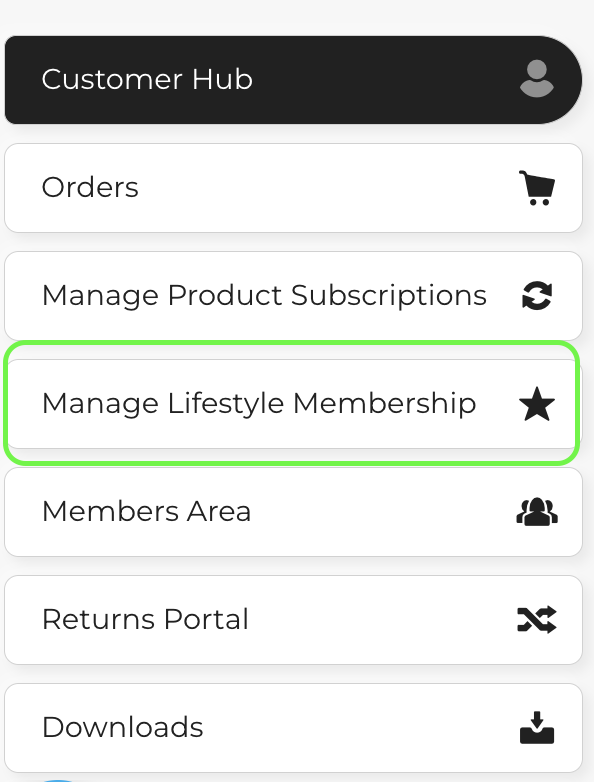 This will open up a new tab. 
3. Click Cancel Membership

If you have trouble with any of these steps, our amazing Support Team will be happy to help! Please reach out here.
Was this article helpful?